Quebec Trip - Canada 2020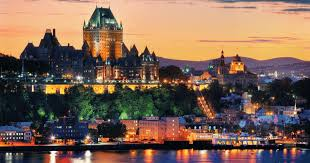 UPDATE: The OMS trip to Quebec has been cancelled based on the International travel restrictions laid out by the governor and the DESE in regard to Covid-19. Mrs. Rigas will be in touch with families with more information, including refund details.
-
Our 11th annual trip to Québec City will be on May 15 - May 17, 2020. This three-day trip is offered to students in the 7th and 8th grade OMS French classes, on a first-come-first-serve basis.
There will be an informational meeting on Wednesday, October 2, 2019 at 6:30pm in the O'Donnell Middle School Learning Commons regarding this trip. Specific information about the trip: price, registration, trip contracts, etc. will be given out to all interested. Parents and students who are interested on this trip are invited and strongly encouraged to attend.
An invitation letter has been distributed to students who have expressed interest and the RSVP form is due back by September 20, 2019. Please find the letter and RSVP form in the link below, and let us know if you will be attending.
For questions please contact, Mrs. Rigas at e_rigas@stoughtonschools.org