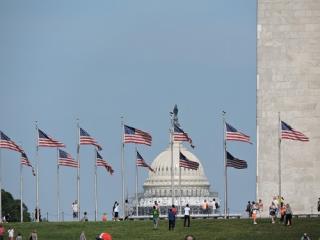 The Washington, DC Trip will be June 6-9, 2020.
DC Trip Essay Contest "What I am most excited to see in Washington D.C."
In a 300-500 word essay, explain what monument, museum, or other historical site you are most excited to see on the Washington D.C. trip. Provide historical facts on your landmark and also explain personal reasons why you are excited to see the landmark and believe it is important to visit.
*Essays must be: 300-500 words, Typed, Size 12 Font, Double Spaced.
Hand copy of essay in to Ms. Denise Fleming or Mrs. Caitlin Valair by January 17, 2020.
Winners will receive money towards their trip!
Examples of places we will visit: Capitol Building, White House, Supreme Court, Arlington National Cemetery, Pentagon Memorial, Iwo Jima Memorial, Vietnam Memorial, Air Force Memorial, World War II Memorial, Albert Einstein Statue, Martin Luther King Jr. Memorial, Franklin D. Roosevelt Memorial, Jefferson Memorial, Lincoln Memorial, Holocaust Memorial, Museum of American History, Museum of Natural History, National Museum of African American History, Mount Vernon.
For more information, contact: